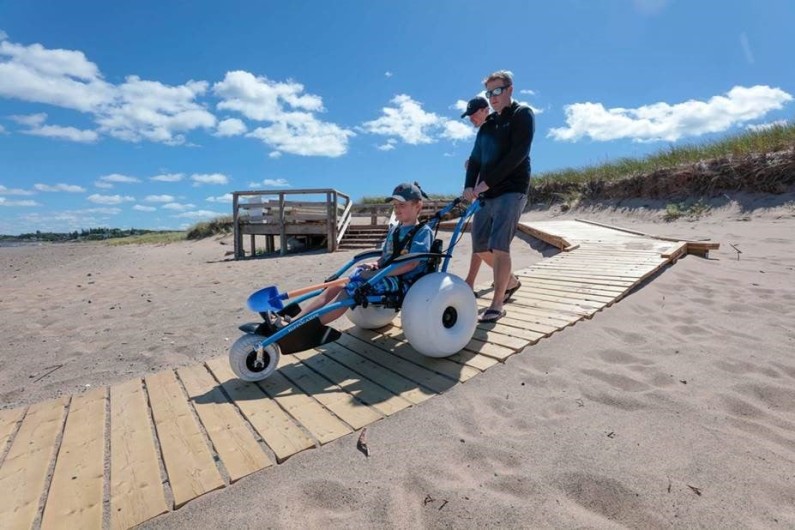 Did you know? Accessible wheelchairs are now available at both Melmerby Beach and Caribou Provincial Park this summer!

You can reserve the equipment through the Department of Lands and Forestry or by visiting the provincial park website HERE

According to the Municipality of Pictou County, during the offseason, the hippocampe at Caribou Provincial Park will be available to be accessed through our MOPC equipment loan program along with a ski attachment for easier travel in the colder months. Contact Clare Steele can do so at 902-485-2247 or clare.steele@munpict.ca.

The municipality also offers other equipment loans such as camping gear and stand up boards!