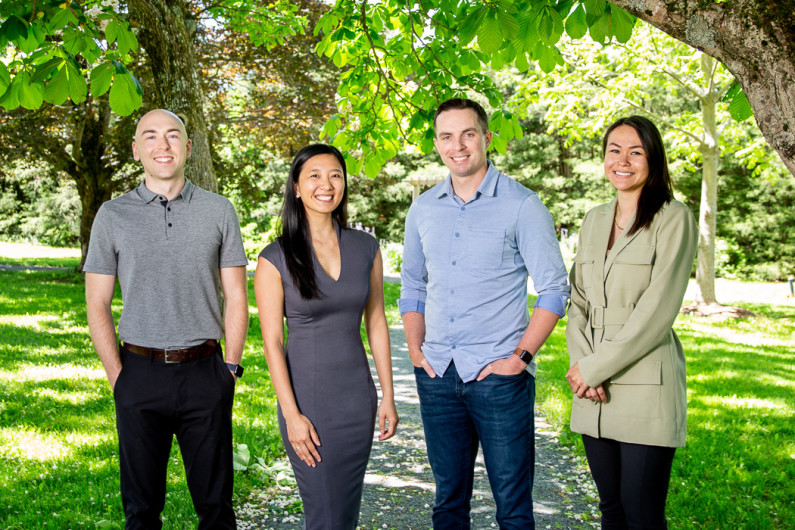 Last week, we celebrated the graduation of our first cohort of the North Nova Family Medicine Residents, who have been practicing family medicine as a resident for the past two years. We are so grateful to have had them here doing their training in the community!

On their final medical education day, they were treated to lunch and then some headshots (beautiful photo featured here), followed by a round of golf and dinner with the North Nova Residency site team, site director Dr. Deanna Field and site administrator Glenda Gilliland.

The following day, the hands on learning continued with a trip to Cribbon's Point to join preceptor, Dr. Brad MacDougall on his family's boat to catch some lobster. In the evening, they headed to Pictou Lodge for a celebration via Zoom with their preceptors and the North Nova cabinet.

Sending a big congrats and well wishes to (left to right) Dr. Matt Lowe, Dr. Jillian Jung, Dr. Jamie Grandy and Dr. Martika Rodgers!