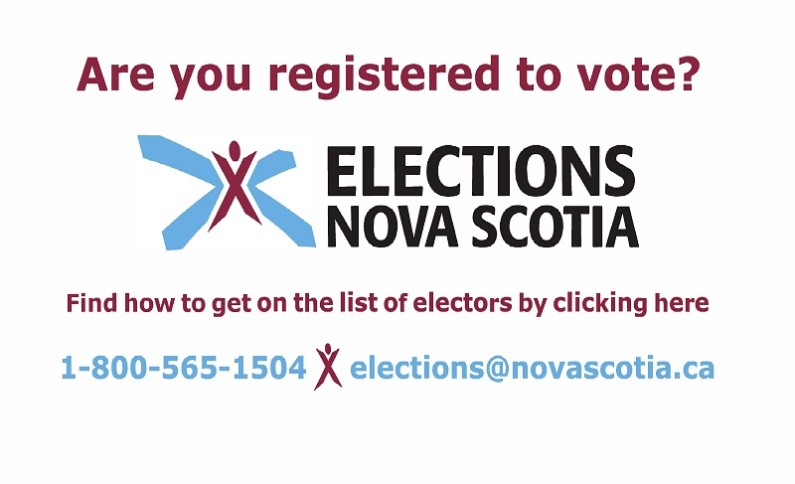 The 41st Provincial General Election is underway, election day is Tuesday, August 17, 2021.

If you're wondering if you're on the voters list, how you can vote, what district you're in and who your candidates are - you can find out all of that information on the Elections Nova Scotia website at https://electionsnovascotia.ca/.
Elections Nova Scotia is an independent, non-partisan agency that is responsible for the administration of the Elections Act. Its mandate is to conduct provincial general elections and by-elections; ensure compliance with the provincial electoral law including the political financing regime; establish and maintain election-related information including the Nova Scotia Register of Electors; seek advice and conduct studies related to electoral processes; and, conduct electoral education processes.

For this election, there are some health protocols in place to keep you safe, which you can read about on this website or social media platforms.
Elections Nova Scotia can also be found on Twitter, Facebook and YouTube!