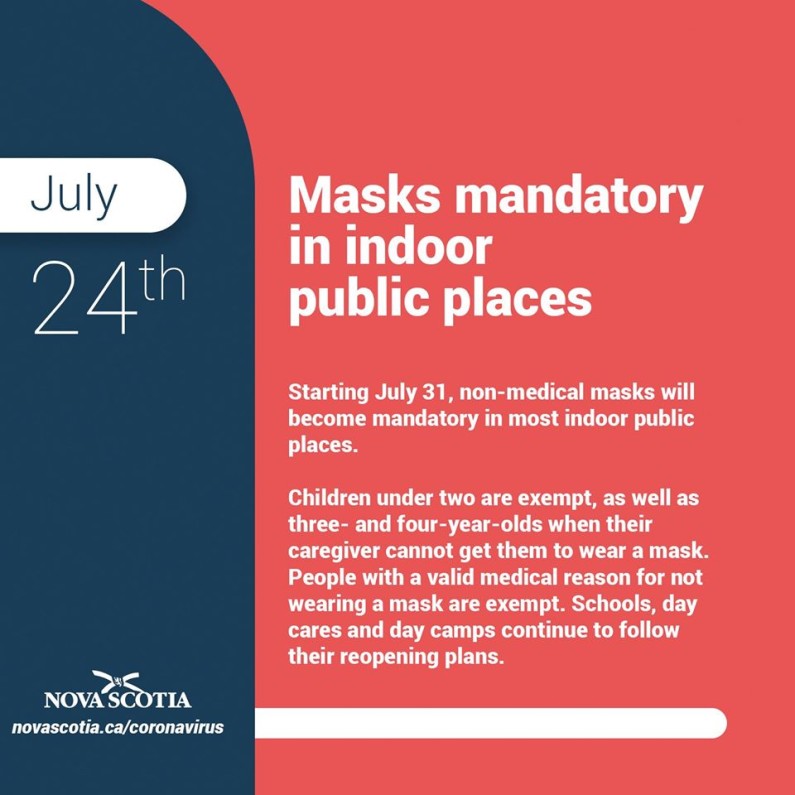 On July 24th, Premier Stephen McNeil and Dr. Robert Strang, chief medical officer of health for Nova Scotia, announced that masks will become mandatory in most indoor public places starting July 31.

To find out the full details on things like how to properly where a mask, types of masks, and more details you can visit https://novascotia.ca/coronavirus/masks/

Nova Scotians without ready access to non-medical masks can now get reusable, cloth masks free at all 80 public libraries and 24 provincial museums. Masks are available in both adult and youth sizes and are adjustable. Each person can request up to two masks for each member of their immediate family. #COVID19NS

To find your nearest public library, visit https://library.novascotia.ca/map.
A list of participating Nova Scotia museum sites can be found here: https://museum.novascotia.ca/blog/nova-scotia-museum-sites-mask-distribution-centres.