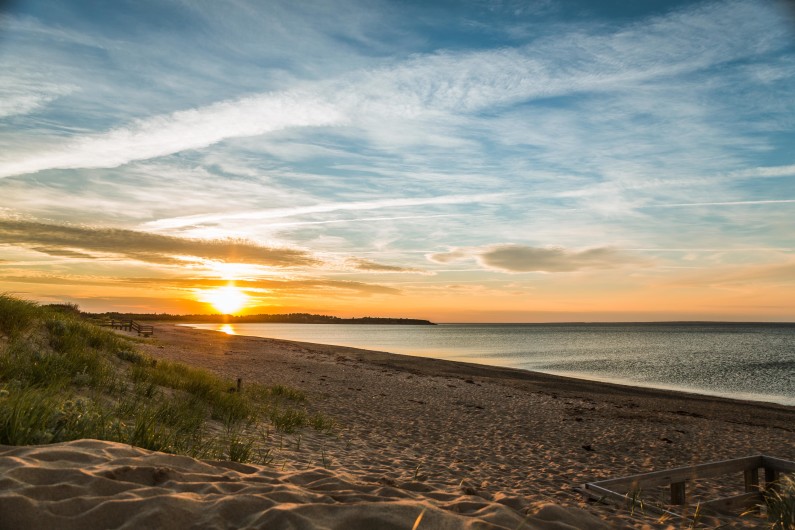 Photo credit: Tony DeCoste, Carbon Capture Media

If you visit Pictou County, you'll likely hear about Melmerby Beach, or locally known as "The Merb".

Located at 6280–6380 Little Harbour Road, The Merb is approximately 15 minutes outside of the downtown core of New Glasgow, and is one of the most beautiful beaches you'll find in Nova Scotia.

Melmerby Beach takes its name from the barque "Melmerby" which sank off the beach on October 12th, 1890 returning from Quebec City.

The beach spans approximately 2 kilometers, and is supervised during the months of July and August, and includes change houses, flush toilets, salt-rinse showers, picnic tables, boat launch and abundant parking.

The beach is wonderful for swimming, enjoying a nice walk, looking for shells, beach glass and other treasures. IT's not only a favourite in summer, but a year-round spot to enjoy the outdoors (bundled up of course in winter!).

Located nearby is the Roy Island Walking/Biking Trail, a 1.8 kilometre trail that used to be a road to a farmhouse, and is maintained by volunteers. The final 380 metres of the trail, ends at a beautiful look-off at the ocean.

In Pictou County, we have lots of beautiful, and wonderful coastline to explore, and The Merb is one of those truly special spots.

You can stay up-to-date with what's happening at The Merb on their Facebook page HERE.