Pictou County is a safe and supportive community to raise a family.
Picture yourself actually being home for dinner with your family, heading to the beach on your lunch hour or, in the summer, catching some of the daylight to spend the early evening doing what you enjoy – it's possible in Pictou County with short commutes and low traffic. Our community is also bike-friendly, offering routes for active transportation.

We proudly offer a wide range of sports, music and other programs to help you and your family flourish, both recreationally or through competitive programming and opportunities, some of which you'd typically find in larger urban settings.
A supportive and extensive education community – from preschool to post-secondary
Pictou County is part of the Chignecto-Central Regional Centre for Education (CCRCE) – Celtic Family of Schools.
We have a passionate teaching community, housing some of the best schools with opportunities in French Immersion and International Baccalaureate Diploma (IB) programs. There are also opportunities for families to seek private school education for their children.
In Stellarton you'll find the Nova Scotia Community College (NSCC) Pictou Campus offering a variety of post-secondary programs and trades, including online classes and courses.

A 37-minute drive to Bible Hill will take you to Dalhousie's Agricultural College (referred to as DAL AC).
Just a 45-minute drive down the highway is St. Francis Xavier University, one of the top-ranked undergraduate schools in the country. When in Pictou County, you'll likely cross paths with those bearing the 'X-ring', and many who either work or currently study and commute to the university or work in Antigonish.
Opportunities and support for all ages and abilities
For families with special needs, our community provides a supportive environment with a variety of resources and connections including: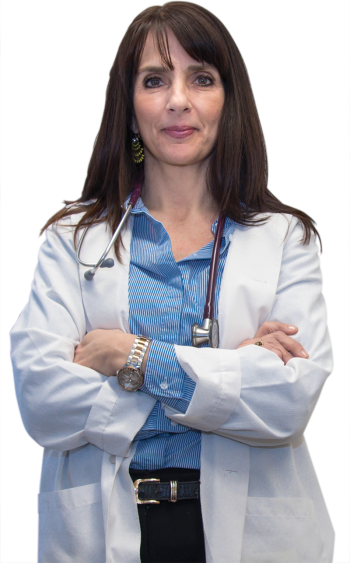 Bonnie Peterson, RN, FPN
"I'm originally from Cape Breton and love calling Pictou County home for me and my family. This is a safe community and is a wonderful place to raise my two boys. At work, I feel that we have a supportive environment where we respect one another and understand each other's roles. The healthcare community in Pictou County is very caring and close - I like that when I pick up the phone, I know who's on the other end of the line."
Bonnie Peterson, RN, FPN, Westville Medical Clinic Bonnie has been in healthcare for over 27 years and was one of the first Family Practice Nurses in the province as part of the pilot program